Our most advanced ClubSport Wheel Base ever.
The all-new ClubSport DD delivers 12 Nm of consistent torque performance with incredible responsiveness and dynamics. Your favourite racing sim suddenly became much more realistic.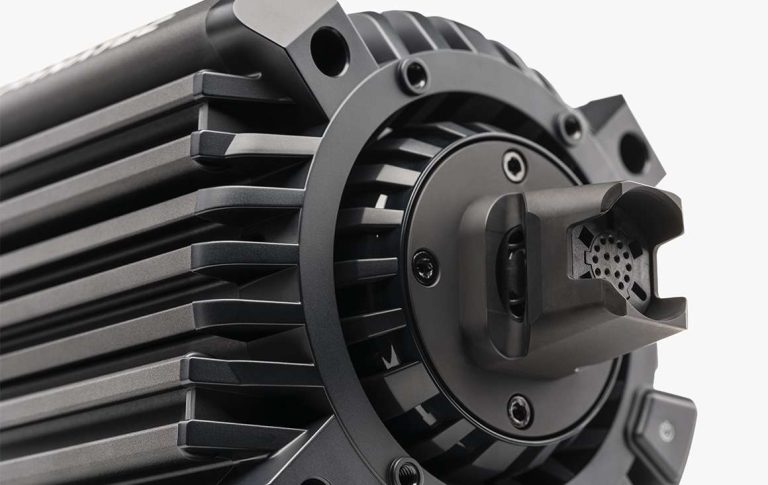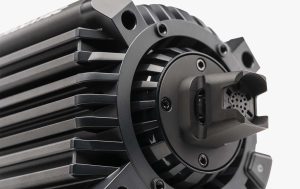 DIRECT DRIVE THE RIGHT WAY.
Not all Direct Drive systems are created equally. Decades of experience with force feedback technology have contributed to the many structural and electronic control optimisations in the ClubSport DD to deliver industry-leading performance in its class.
SMOOTH OPERATOR.
By splitting the rotor into offset segments, cogging torque is naturally reduced. Combined with our patented FluxBarrier technology which increases efficiency and smoothness, the result is crystal-clear force feedback information in every driving situation.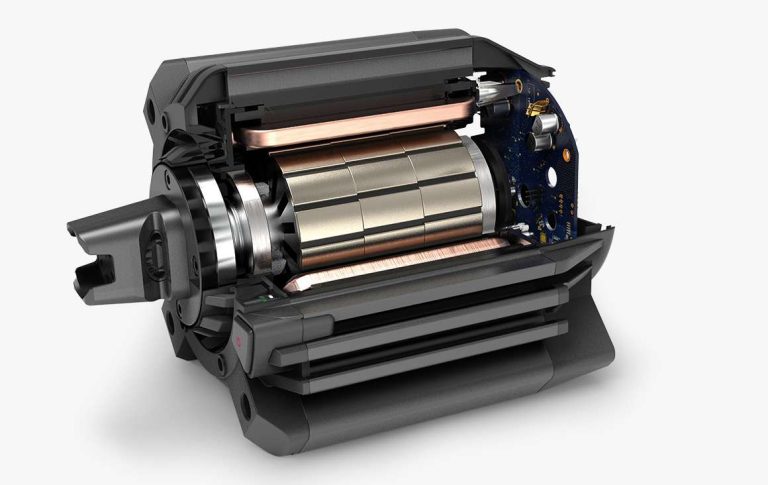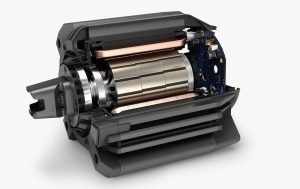 Consistent torque, lap after lap.
Engineered to meet strict cooling requirements, the ClubSport DD is the most thermally stable Wheel Base in its class, so you can have absolute confidence that the torque output and force feedback will remain consistent, no matter how long you drive.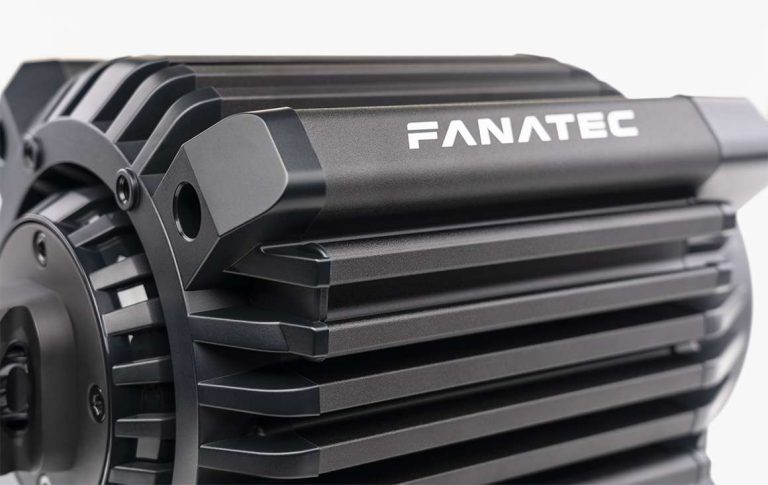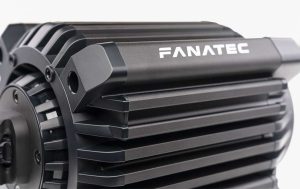 GENUINE TORQUE.
Many mass-market direct drive systems fail to hold their claimed torque figures, gradually derating (reducing motor performance) over time to avoid overheating. The ClubSport DD's efficient motor and thermally-optimised layout holds a genuine 12 Nm torque even in the most extreme conditions, for example running an endurance race at maximum force feedback settings.
FEEL THE GRIP.
Outstanding thermal stability translates to consistent performance, so you can always trust the information you're feeling through the wheel. You can only truly feel the tyre grip and drive at the limit when your equipment performs the same throughout the session. ClubSport DD will help to train your muscle memory and become a better driver.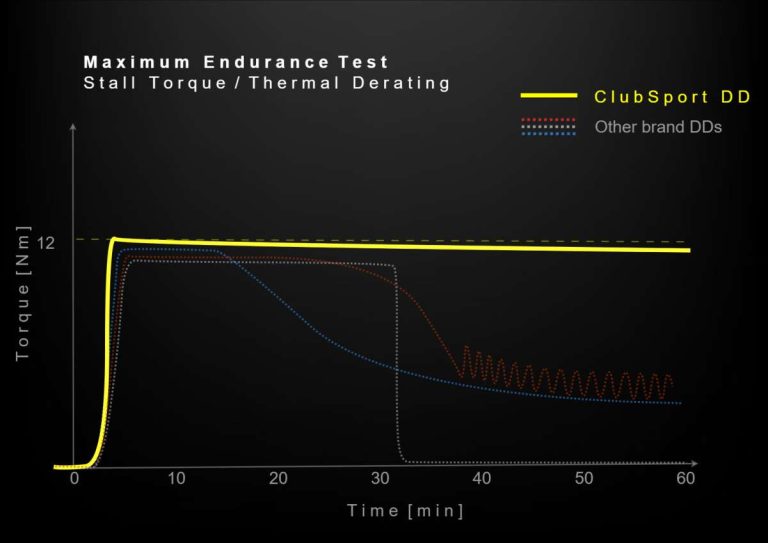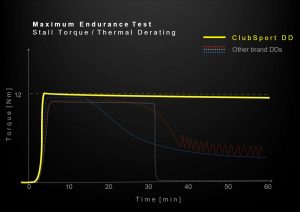 Lightning fast acceleration.
The speed of the ClubSport DD servo motor allows us to fine-tune its behaviour with more accuracy than any previous Fanatec Wheel Base. This means your steering wheel can feel very active, clearly communicating the smallest details, while also feeling perfectly stable, and resistant to unwanted oscillation.
FULLFORCE: FORCE FEEDBACK 2.0 FOR DIRECT DRIVE.
The existing force feedback protocol was designed for gear and belt-driven devices – the only hardware available at the time. FullForce is a new force feedback protocol tailored specifically for FANATEC® Direct Drive. Leveraging the instantaneous response and zero backlash of direct drive technology, FullForce generates high-frequency vibrations for a new level of immersive effects. Feel the engine revs, and details of the road surface like never before. Only FullForce gives you the full experience of driving a race car.
PRECISION RESPONSE.
Class-leading slew rate performance combined with the powerful processor makes every motor reaction incredibly fast and dynamic, while remaining perfectly stable. This behaviour lends itself to traditional force feedback signals as well as enhanced FullForce signals (in supported games).
Solid as a rock.
Unbelievable power in a compact package.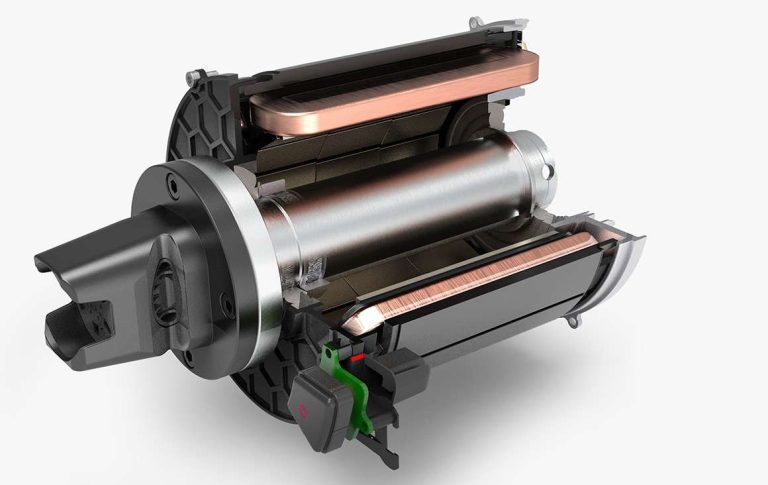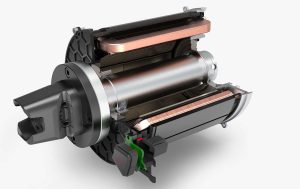 STRONGEST MOTOR SHAFT.
The aluminium shaft inside the motor is the strongest we've ever made. The location of the slip ring electronics allows the shaft to be made with greater wall thickness. The bearing seat is also fully aluminium, providing strong radial load, rotational precision, and better shielding against EMI and ESD.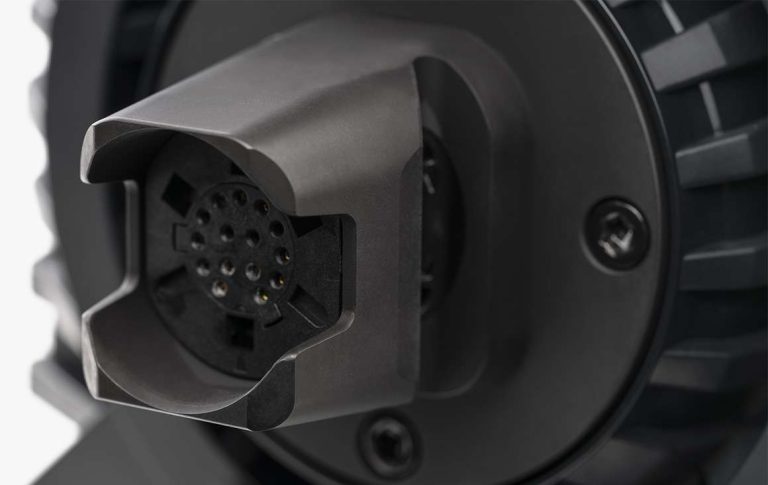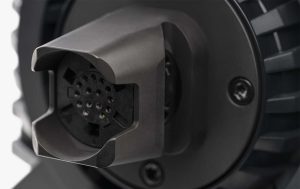 QR2.
The ClubSport DD was designed with QR2 in mind from the ground-up. The QR electronics module is now fully integrated with the shaft, significantly improving its strength. Exchanging the QR2 design to QR1 only removes the outer metal flange, meaning that there is no electronic connection to swap.
FEATURES
Direct Drive servo motor

Custom-designed and in Germany for the ClubSport DD specifically for sim racing
12 Nm consistent torque
Optimised skew angle on rotor magnets reduces cogging torque
Patented, exclusive FluxBarrier technology improves motor efficiency and smoothness

FullForce technology

New force feedback protocol developed for Fanatec Direct Drive
Super low-latency detail effects through fine motor frequency control

Passively cooled Wheel Base

Most thermally stable Wheel Base in its class
Consistent performance under the most extreme conditions

QR2

Wheel Base optimised for QR2 from the ground-up
Electronics module integrated with shaft
Diecast aluminium with CNC-machined finish
Motorsport-derived quick release system
QR1 downgrade possible (sold separately – available soon)

Designed for Windows PC, can be used on Xbox when fitted with an Xbox licensed Steering Wheel
Full Fanatec SDK support ensures compatibility out of the box for all major racing games
Standard Tuning Menu allows beginners to get started quickly without having to worry about settings
Advanced Tuning Menu allows enthusiasts to fine-tune the force feedback characteristics to suit their driving preferences
High-resolution (contactless) Hall-position-sensor
Rotation: 2520 degrees (electronically limited, adjustable)
Slip ring system (life-tested for thousands of hours) provides cable-free delivery of power and data between Steering Wheel and Wheel Base without the need for a mechanical limiter (allows for high steering angle settings)
Compatible with entire Fanatec ecosystem (see Compatibility section for details)
T-nut rail system on sides and bottom for easily adjustable hard-mounting
Ports:

Power supply
USB-C to PC / console
Shifter 1
Shifter 2 (Sequential only)
Pedals
Handbrake
CAN (for future Fanatec peripherals)
Front-mounted threaded inserts for future Fanatec accessories. Not intended for front-mounting the wheel base to a sim racing chassis/cockpit.
COMPATIBILITY
Platforms
PC: This wheel base is compatible with PC when combined with a Fanatec Steering Wheel. Check the individual Steering Wheel product pages for Wheel Base compatibility.
Xbox®: This wheel base becomes compatible with Xbox One® and Xbox Series X|S when used with any Fanatec Xbox-licensed steering wheel.
PlayStation®: This product is not compatible with any PlayStation® console and cannot be upgraded to achieve compatibility.
The ClubSport DD Wheel Base is compatible with:
All Fanatec Steering Wheels*
All Fanatec Pedals (adapter cables might be required on pedals without RJ12 connection)
ClubSport Shifter (all versions)
ClubSport Handbrake
All Fanatec Cockpits
ClubSport DD Table Clamp
ClubSport Table Clamp V2
Podium Mounting Brackets (the ClubSport DD Wheel Base includes M6 T-nuts for side-mounting; the Podium Mounting Brackets require the use of M6 bolts and washers)
Note: ClubSport Static Shifter Paddles are not supported.
*Older QR1 Steering Wheels without an exchangeable quick release require the QR1 Base-Side (Type-F) accessory.
SPECIAL NOTES
Not suitable for children.A Direct Drive Wheel Base is not a toy! The fast movements of the steering wheel and strong torque can be dangerous. Please read the safety instructions.
Steering Wheels fitted with QR1 Lite Wheel-Side or QR2 Lite Wheel-Side will be limited to 8 Nm torque.
PACKAGING DETAILS
Dimensions (L x W x H): 5cm x 39.5cm x 25.5cm
Weight: 64kg
Volume weight: 26kg
WHAT'S INCLUDED
ClubSport DD Wheel Base
Power Supply (regional)
4x T-nuts for rail mount system
USB cable (Type-C to Type-A)
Quick Guide