CSL Steering Wheel 320 V2
Multi-purpose, fully round wheel with ergonomic grips. The smooth leather is durable and comfortable, and features light grey stitching and a light grey centre stripe.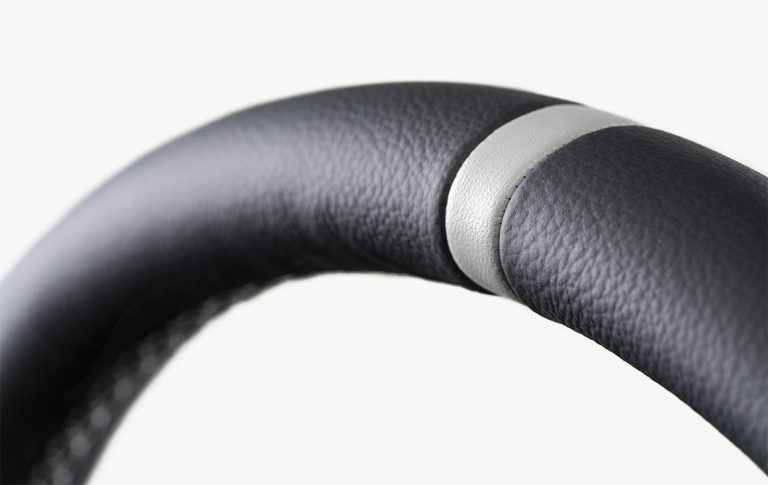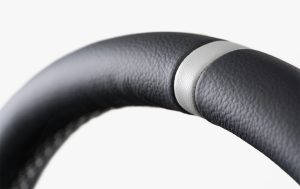 AUTHENTIC AND FINE MATERIALS.
The rim is made in brushed and anodised aluminium and covered in genuine smooth leather. It features a light grey centre stripe and light grey cross stitching.
*The 320 mm diameter makes it suitable for many different driving disciplines.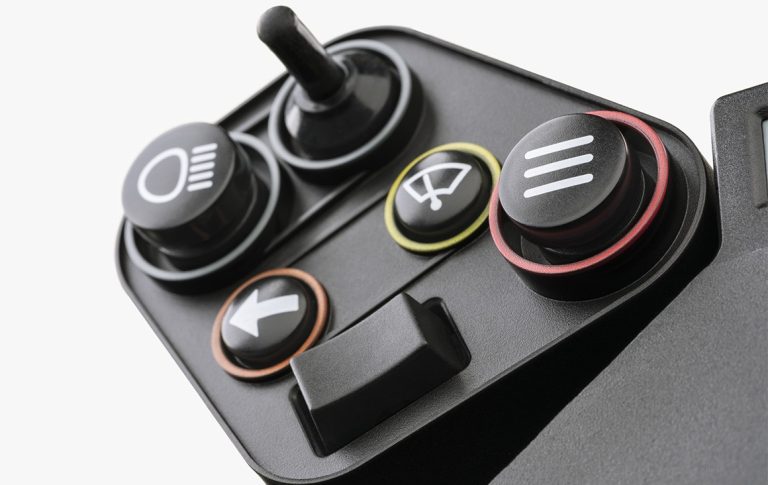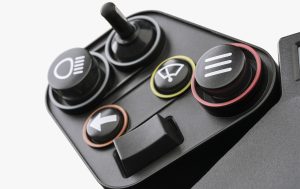 PACKED WITH FEATURES AND REFINEMENTS.
The integrated button islands, display, and shifters work neatly with many wheel rim combinations. The V2 has additional metal bracing to improve rigidity up to 23%, and the shifter paddle design has been revised.
CSL DD. The new standard.
FANATEC® Direct-Drive technology comes to the CSL Series. From subtle sidewall flex to powerful self-aligning torque, you'll feel everything with a heightened sense of realism. Exceptionally crisp and dynamic force feedback sensations await.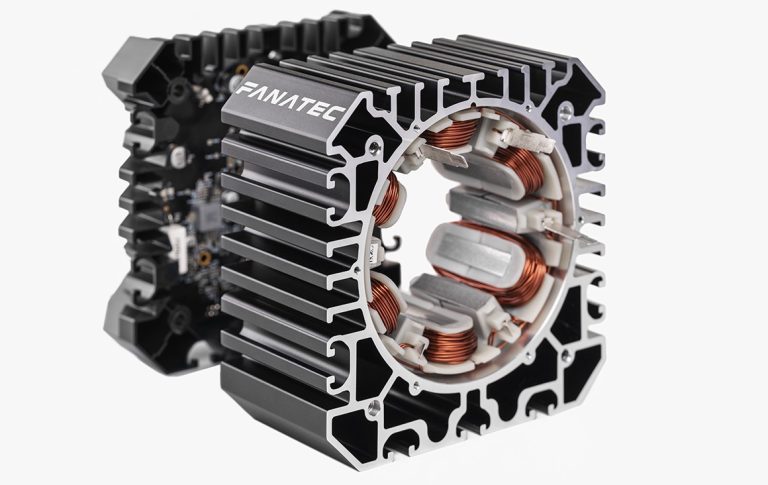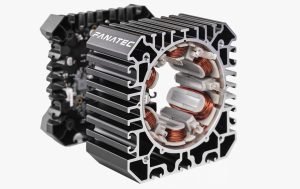 DIRECT-DRIVE SUPERIORITY.
When the steering wheel is directly mounted to the motor shaft, there's no belt or gear drive to dilute the force feedback effects. The clear choice of all professional drivers and enthusiast sim racers is now available to a broader audience.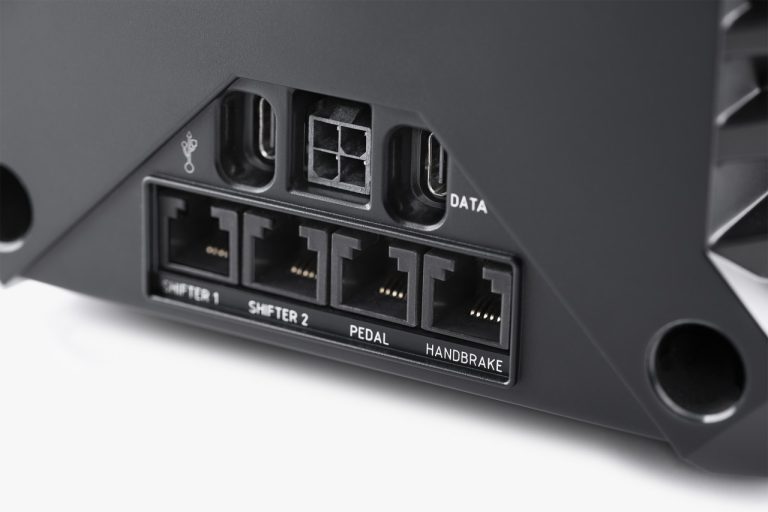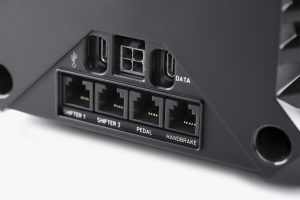 PLUG AND PLAY.
Our strong relationship with game developers means the CSL DD has broad compatibility and consistent behaviour across many popular titles. The Standard Tuning Menu has been simplified, allowing beginners to start quickly without having to worry about settings. The Advanced Tuning Menu remains for enthusiasts.
Pedal to the metal.
The CSL Pedals are solidly built from steel. Precise and durable sensors allow you to stay in control with smooth throttle and brake inputs.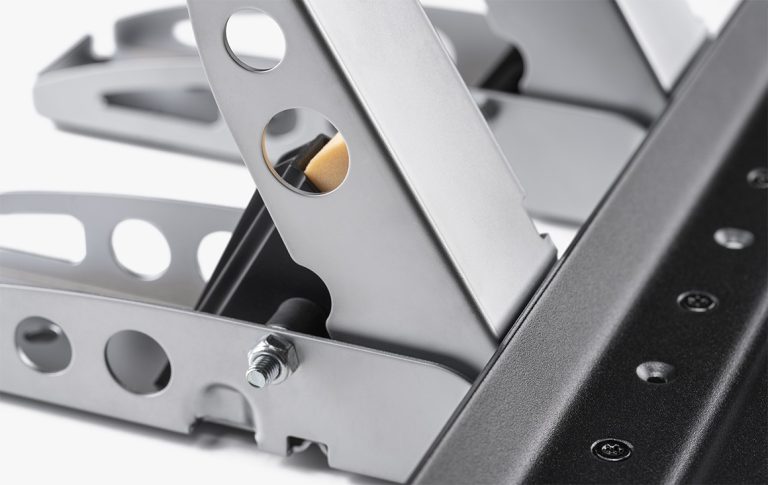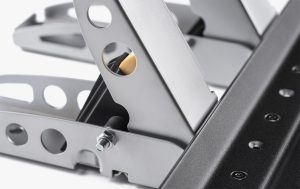 HEAVY STEEL CONSTRUCTION.
The stability of the all-metal design means it is built to last. The stiffer spring on the brake pedal combined with the PU foam damper provides a realistic, progressive feeling.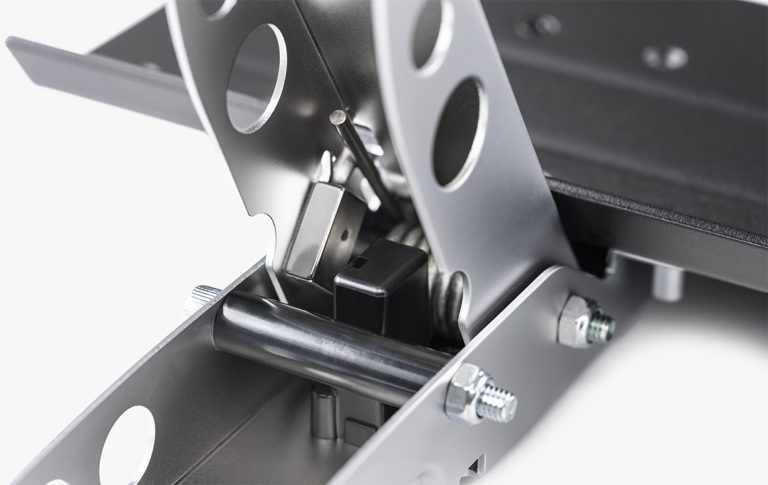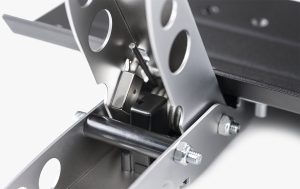 MAGNETIC SENSORS.
Both the throttle and brake axes use precision Hall-effect sensors. By measuring pedal position with magnets, the system is contactless, meaning no wear on the sensor and consistent performance.
FEATURES
Please check the product description sites of the contained products for detailed information about individual features – see links in "What's included" section.
COMPATIBILITY
Peripherals
The CSL DD is compatible with:
Fanatec Podium Steering Wheels
Fanatec ClubSport Steering Wheels
Fanatec CSL Steering Wheels
All Fanatec Pedals (adapter cables might be required on pedals without RJ12 connection)
Fanatec ClubSport Shifters (including ClubSport Static Shifter Paddles)
Fanatec ClubSport Handbrake V1 and V1.5
Fanatec RennSport Cockpits
ClubSport Table Clamp V2
CSL DD Table Clamp
Boost Kit 180
Podium Mounting Brackets (the CSL DD includes M6 T-nuts for side-mounting; the Podium Mounting Brackets require the use of M6 bolts and washers)
Platforms
PC: This product is compatible with Windows PC.
Xbox®: This wheel base becomes compatible with Xbox One® and Xbox Series X|S when used with any Fanatec Xbox-licensed steering wheel.
PlayStation®: This product is not compatible with any PlayStation® console and cannot be upgraded to achieve compatibility.
SPECIAL NOTES
Not suitable for children. A Direct Drive Wheel Base is not a toy! The fast movements of the steering wheel and strong torque can be dangerous. Please read the safety instructions.
In order to enable features such as Steering Wheel LEDs in some titles, it may be necessary to switch the CSL DD to Compatibility Mode. This can also help with titles not working in standard PC mode. Check the Quick Guide for details.
WHAT'S INCLUDED
CSL DD (5 Nm)
CSL Steering Wheel 320 V2
CSL Pedals
TECHNICAL SPECIFICATIONS